2010 Homepage Archive
December 6, 2010
***CRIME ALERT -- PLEASE BE ADVISED***

There has been at least 8 breakins on our lake, mostly on the South Road.

These appear to be a common theme with the person apparently looking for money.
Little else gets stolen except for odd items that don't seem to fit any pattern.

The police are investigating. One of the investigating officers is PC Robin Berman who can be contacted at 613-332-2112.

If anyone is aware that there have been tracks left, such as an ATV, please let us know by posting a note in our 'Lake Talk' discussion forum.

For those you are visiting their properties on the lake, please look out for your neighbours also.

October 26, 2010
The results of the 2010 Municipal Elections have been posted on the township websites.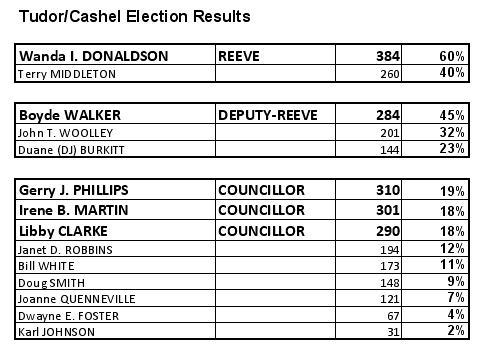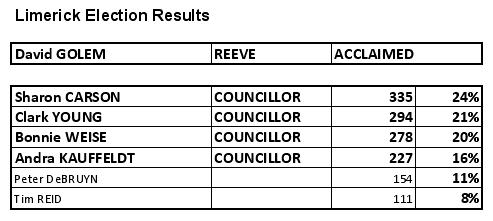 The SLCA would like to congratulate those who have been elected and wish them success during their term.

We look forward to our continued good relationship with the townships.

October 6, 2010
The Crowe Valley Conservation Authority's Foundation has entered an idea to the Aviva Community Fund.

The Aviva Community Fund gives us a chance to win funding by accumulating the most votes for your idea.
The ideas with the most votes will share the $1,000,000 in funding.

Our idea is for the Crowe Valley Education Centre which would be located at the McGeachie Conservation Area.
For more information on the Crowe Valley Education Centre and to help give us your support by voting for our idea, please go to the following link. Crowe Valley Education Centre

You will be able to vote 10 times – either all on the same idea or on 10 different ideas.
Voting is from October 4th to October 15th 2010. You will need to register before you can start voting!

If you have any other questions, please do not hesitate to contact Nicola Lupton at (613) 472-3137 or at coordinator@crowevalley.com.
October 3, 2010
Report on Elections in Tudor & Cashel, and Limerick Township.

Both Townships are allowing voting by mail-in ballot, so it is easy for seasonal residents to vote.

All Candidates meetings:
Tudor/Cashel 613-474-2583
Saturday October 9 at Tudor/Cashel Town Hall, 1:00 pm.

Limerick 613-474-2863
Thursday October 7 at the Limerick Centre, 7:00 pm.

Candidate details:

* = Candidate who has previously supported issues on Steenburg Lake
(P) = Candidate who has property on Steenburg or Limerick Lake

TUDOR/CASHEL TOWNSHIP 613-474-2583
Reeve:
Wanda Donaldson (incumbent)
Terry Middleton * (was previously on Council)

Deputy Reeve:
John Woolley (incumbent)
Duane Burkitt * (was previously on Council)
Boyd Walker

Council:
Janet Robbins (incumbent)
Libby Clarke
Dwayne Foster
Karl Johnson
Irene Martin
Gerry Phillips
Joanne Quenneville
Doug Smith
Bill White (P Steenburg Lake)

LIMERICK TOWNSHIP 613-474-2863
Reeve:
Dave Golem * (P Steenburg Lake) (incumbent) Acclaimed

Council:
Peter DeBryne (incumbent)
Andra Kauffeldt
Bonnie Weise
Tim Reid
Sharon Carson (P Limerick Lake)
Clarke Young (P Limerick Lake)

Perhaps the interests of Steenburg Lake are more likely to be addressed by candidates who have property on our lake, or who have demonstrated sympathy for our issues in the past.

Residents should vote for the candidate of thier choice.
Please make your enquiries so that you can form an opinion about the policies and opinions of the candidates.

The future of your property rests with your decisions about representation on local Council.
Take the time to VOTE.

September 25, 2010
The ELECTIONS are coming on OCTOBER 25th, and this ALL PROPERTY OWNERS who reside IN CANADA are allowed to VOTE.

Seasonal residents should receive a voters package delivered to their normal mailing address (the same address where you receive the property tax bill).
This package should arrive early in October, and should provide you with information about voting by mail.

The SLCA encourages you to learn about the candidates and take the time to VOTE.

Steenburg Lake has two candidates in the election, with Dave Golem up for re-election of Limerick Reeve, and Bill White seeking a position in Tudor/Cashel Council.

Limerick township will have a 'meet the candidate' event on Thursday, October 7th, 7:00pm at the Limerick Center.

For more information about the elections in your township, you can contact the township offices.

September 8, 2010
As the summer draws to an end, it's time to change gears and prepare for the fall/winter season.

For many of you, that means packing up your toys and returning to the city.
For others, it's time to gather some leaves, chop some wood, and prepare the snowmobile for the colder days ahead.

Whatever cycle you follow, may your days be happy and your memories plentiful.

As a reminder, the Photo Contest will close on September 12th. Submit your pictures while you can.
Hint: If you are under 15 years of age, you might have a good chance at the prize for that category:)


August 18, 2010
The last two events of the season were a great success, with about 100 people attending the Fun Run, and 20+ boats at the Claidhmor's Dockside Concert.

Our newest star was discovered with young Emma McGinnis taking the dance stage.
The Cochrane family, from the Steenburg Lake Marina, also surpised us with Fries and Poutine during the concert.
A very nice touch to a perfect day.

Excercise, Song, Dance, Friends and Food.... Does it get any better than this?

A big thank you to our event organizers, participants, and all those who attended.

Jimmy's photo's have been posted on-line for everyone to enjoy.

Don't panic, summer isn't over yet. Enjoy the days ahead.


August 6, 2010
FUN RUN ALERT

Due to the rough terrain at McGeachie Trail, the Fun Run will take place at its previous location on Steenburg Lake Road South.

You still have time to register on the website or by calling Carolyn Dobson at 613-474-1034 or 905-640-9305.

Of course, you can also show up the day of the event, but we can't guarantee we'll have a shirt for you.

Hope to see you for the Fun Run on August 14, at 9:30am on Steenburg Lake Road South.


July 28, 2010
It's another big weekend for events. This Saturday is Movie Night starting at dusk around Loon Island. On Sunday, it will be time for our Annual General Meeting at the Limerick Community Centre on Hwy 620. The meeting starts at 9:30 a.m. and is followed by a Steak Lunch.

We hope to see you all there.

For more information about our events, go to the Events section of the website.

July 22, 2010
The weather has been great this summer, and it made for an excellent Regatta & BBQ on July 10th.

With about a hundred attendees enjoying the events and great food, a fantastic time was had by all.

A special thanks to the organizer, Carolyn Dobson, and the social crew. And of course, our chef-prez Steve Churchill on the grill. They make these things look easy (Trust me, they aren't).

Pictures of the event are now on-line, thanks to the SLCA's event photographer, Jimmy Nevins.

On a side note, we've received a few Photo Contest entries. Keep them coming.

Next event is the Movie Night on July 31st, followed by the Annual General Meeting and BBQ on August 1st.

If there are any topics that you would like to have addressed during the AGM, please feel free to drop us a note at Anthony.Genovese@steenburglake.com or contact me at 613-474-1154.

Now everyone go jump in the lake.


July 6, 2010
By now, all members should have received their newsletter. If you did not receive it by mail or e-mail, then you should complete the Address Update form.

In the newsletter, you will find the SLCA sponsored events listed on the back page. They can also be found on the Events section of this website.

In addition to these events, the SLCA is providing the prizes for the Photo Contest.

Entries for the Photo Contest should be submitted before September 12th.
The Contest winners will be selected by an open voting system, and we will post a link to it on our website following the entry deadline. Members who do not have a digital camera can submit their photos at our Annual General Meeting.

Please note that our newsletter is collection of various submissions, some of which may be humorous or fictional. Everyone is encouraged to submit their articles.

But, to set the record straight, the SLCA does not have a 'Stealth' program and we do not have any opinion on what colours you choose to use on your property.

June 23, 2010
Summer is here and I am getting excited. Members should have received their Newsletters, and you
will notice that there are many events on the calendar again this year.

The annual Fun Run will be a the new McGeachie trails on the North Road, and you can sign-up here.

We've also introduced a photo contest this year, so we are looking forward to seeing the lake through your eyes.
Enter the Photo Contest here, and enter often.


May 25, 2010
If you were lucky enough to spend the weekend at the lake, you would have experienced the perfect weekend.
Get ready for a fantastic Summer 2010. Lots of activies, lots of friends, lots to look forward to.

Please pay attention to the Fire Hazard information that is posted on our website courtesy of Limerick Fire Department.

Now fire up the barbeque, and don't forget to call me.
See you at the lake.

May 10, 2010
The Township of Limerick, together with Wollaston, Bancroft and Hastings Highlands, have grouped together to partly fund a bus service in North Hastings.

While the service is primarily aimed at seniors and those who are disabled, they are anxious to build ridership so will accept all those who wish to use the service.

Those clients who are seniors or disabled can get picked up from their door.

People wanting a ride must reserve ahead, but can also flag down the bus at any point along its route.

The bus will proceed to Bancroft, and then will circulate through town several times during the approx 4 hours there, so that people can get a ride from one location to another within town.

See the attached brochure for the details and phone numbers.

Wednesday is the day for service in Limerick Township.

May 9, 2010
The Limerick draft by-laws are now posted on the Township website. You can review them by clicking here.

If you have any questions or concerns, you can direct them to the Limerick township, or directly to Dave Golem.
May 3, 2010
Summer is rapidly approaching and it's time to starting thinking about boating.

Boat Launch
If you are looking for a place to launch your boat, the marina is open for business.
The new owners, Mike and Donna Cochrane, will allow cottagers to launch a boat at the marina for a fee of $10, which includes launching and removing the boat from the lake.

Please note that the marina gates will be locked at times, so you should call in advance to arrange your launch.
613-474-3167

Water Levels are low
The lack of winter snow and spring rain has resulted in a shallow lake.
This obviously increases the risk of coming into contact with rocks that are scattered across the lake bed.

Take the time to review the placement of the Rocker Markers in our General Information section, and remember that this is not a complete list of obstacles that you might encounter.

You are encouraged to exercise caution and boat safely.
April 23, 2010
** Upcoming By-Law Changes **
The Limmerick township Open House for the proposed By-Law changes has been postponed.
The new date is Saturday, May 29, 1pm-4pm at the Limerick Community Centre.

Additional documents are available for review in our NewsCentre, including the By-Law proposal from 2005, and the 2008 comments from the planning consultant. The latest Bi-Law draft document will be posted when it becomes available.

April 19, 2010
Road Construction in Progress on Hwy 62. The Ministry of Transportation has started the Reconstruction and Bridge Replacement on the 17.4 kms of road between Cleveland Road and Hastings Road 620/Ormsby. This construction will likely continue well into the summer. Expect delays when travelling along Hwy 62.
April 10, 2010
Residents of Limerick should be aware of the upcoming By-Law changes that have been proposed by the township.

The township will host an open house on May 8, 1:00 pm - 4:00 pm at the Limerick Community Centre to receive all public comments or concerns about the proposed revisions to the township By-Laws.

This is the first of two public meetings which will prepare the way for adoption of the new By-Laws, probably to happen in July 2010.

An extract from the April 2009 draft of these By-Laws is available for review in our NewsCentre.

We have requested the latest copy of the proposal, and will share it as soon as it becomes available.

If you have any concerns related to the proposed By-Laws, then you should attend the open house, and/or contact the township office.
March 22, 2010
Spring has sprung, and not a moment too soon. The ice is melting, and our lake will once again transform itself into a summer paradise.

The SLCA will be meeting early in May to plan the spring newsletter, and discuss the current issues around the lake.

If you have comments or concerns, please feel free to e-mail one of the members at the e-mail addresses noted at the bottom of this page.
January 8, 2010
Please be advised that the headland property on Steenburg Lake has been listed for sale.

This property represents 73 acres of relatively undisturbed land with 5800 feet of natural shoreline.

It will be important to all residents of our lake that this property is not sub-divided and developed.

In 1992, a capacity study of our lake was conducted, and we don't believe we have any reason for concern at this time.

The Steenburg Lake Community Association will keep you posted with updates on this property.


Return to Current Homepage
Friends of the Lake - Your 2010 SLCA Team
| | | |
| --- | --- | --- |
| President | Steve Churchill | |
| Vice-President | Anthony Genovese | |
| Social | Carolyn Dobson | |
| Membership | Marlene Pollard | |
| Municipal Affairs | Dave Golem | |
| Treasurer | Glenda Opsahl | |
| Lake Stewardship | Rick Burke | |
| Secretary | Judy Platt | |
| Newsletter | Dave Langman | |
| Internet | Anthony Genovese | |