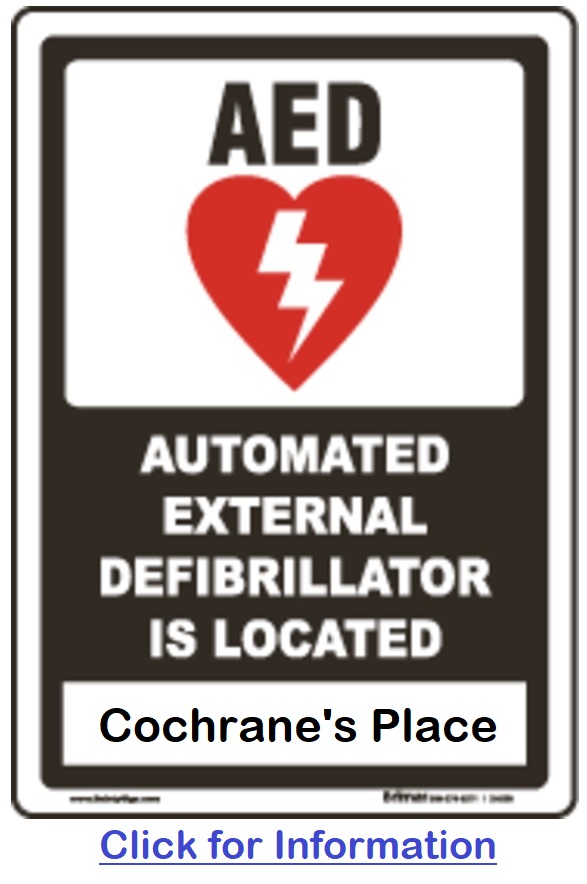 Do you know the watercraft speed limits for Steenburg Lake? Brush up on the laws and be safe when boating.
Hastings County Emergency Prepardness Guide
Assocation members can update their contact information and request e-mail newsletters by completing the form at this link.
DIRECTIONS & WEATHER INFORMATION
Come and Visit the New McGeachie Trails

The McGeachie Trails are located on Steenburg Lake North Road, off of Hwy #62 just past the beach area. Look for the sign which leads to the parking area. The trails are open for Walking, Hiking, Cross-Country Skiing, and Snowshoeing. If you bring your pet with you, then please clean up after him. Please keep these trails clean and enjoy them at your own risk.
Do's and Don'ts
So that all people who come to Steenburg Lake can enjoy the lake and its surroundings, there are some simple rules that should be followed:
1. Be courteous of your neighbour.
2.Don't play loud or offensive music, especially late at night. Remember sound travels over the water.
3. If you are planning a project at your cottage, check with the Township Building Department. If you are planning to work in and near the water, check with the Department of Fisheries and Oceans and Ministry of Environment before starting.
4. Follow safe boating practices and make sure your boat is equipped with the necessary equipment.
5. There are several areas that should be especially watched when boating as these are very shallow areas and rocky: (Refer to the Rock Map below)
a. Small island Lot 194 on the Rock Map. It is shallow all around this island for quite a distance so when boating past it, stay far out. Also on one side of this island towards the two big islands, there are two Rocks with smaller bottles in between. DO NOT GO BETWEEN THESE ROCKS. It is not a channel. Go on either side of the Rocks.

b. On the north side of island Lot 194, there is a narrow channel from the point at lot 20 to a small narrow strip of land. This channel is very shallow and rocky. Boats should slow down when going through this channel and it is recommended that skiing or other water sports not be done because of the shallowness of this area. This is for your safety. Many props have been ruined in this shallow water.

c. There are also areas where the Rocks are quite close to the shore such as at lot 146 and lot 25. DO NOT GO BETWEEN THE Rock AND THE SHORE. Stay to the outside.
6. Don't pollute the lake and please watch your septic system.
7. If you decide to take a long swim across the lake or away from shore, please have a boat follow you. It is not easy to spot a swimmer, especially in an area where you don't expect them - like the middle of the lake. Please be responsible and follow safety rules.
Fire Regulations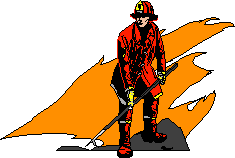 Burning shall NOT be permitted between 7:00 AM and 7:00 PM local time on any day from and including the 1st day of April to and including the 31st day of October in any year.
NO BURNING IN HIGH WINDS

Current Fire Status can always be found on the website's home page, and is regularly by courtesy of by the Limerick Fire department.
Contact your local fire departments for more information.
Garbage Disposal Information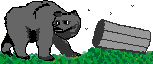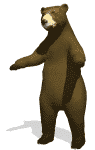 Limerick Township website
Click here for the township website
Click here for disposal site information
Tudor/Cashel Township website
Click here for the township website
Click here for disposal site information
Don't forget -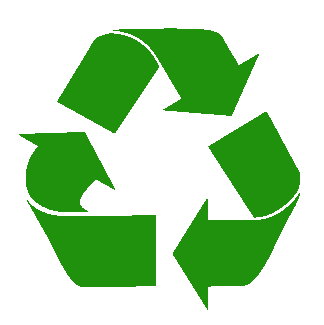 RECYCLE

Steenburg Lake Map with Rock Marker Map


NOTICE: The SLCA provides this map, and places certain Rock Markers around Steenburg Lake as a courtesy to the residents of the lake. Locations are approximate, and this function is provided on a 'best effort' basis only. We cannot be responsible for any damage that may be caused by these rocks. Please enjoy the lake at your own risk.

Steenburg Lake Depth Guideline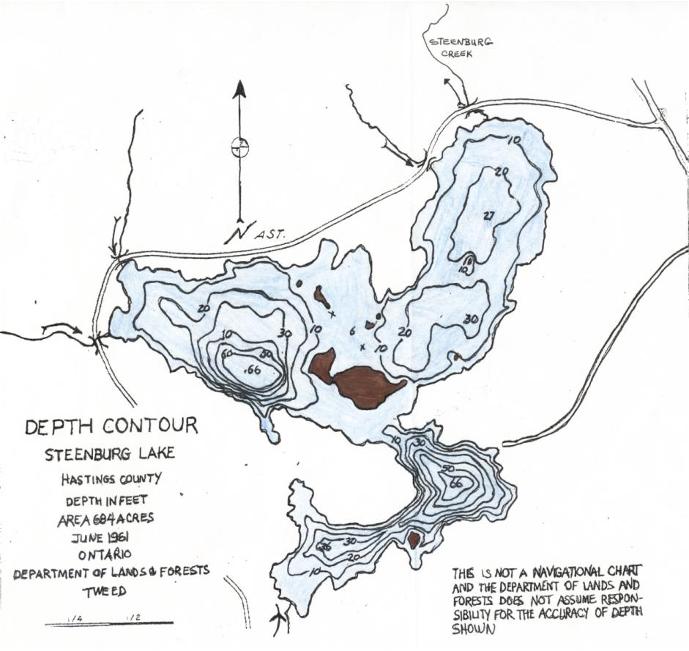 Steenburg Lake with 911 Emergency Property Markers

Hasting County Maps
Additional area maps are available on-line from the Hastings County Navigator - The Map Room.