2014 Homepage Archive
December 3, 2014
It is beginning to look a lot like Christmas.

On behalf of the Steenburg Lake Community Association, we would like to wish you all a very happy holiday, and best wishes for the New Year.

Hoping you able to enjoy some peaceful time with your family and friends, and we look forward to seeing you again soon.

From all of us at the SLCA.

Notices:

The Friends of Limerick Christmas supper will be held at the Limerick Community centre on December 13, 2014 at 5:30pm. Adults: $12 Kids (5-16) $6 (5 and under) Free

Also note that Limerick Township has changed the date of their council meetings. It will now be held on the 2nd monday of each month at 1:30pm.


November 12, 2014
The results of the 2014 Municipal Elections have been posted on the township websites.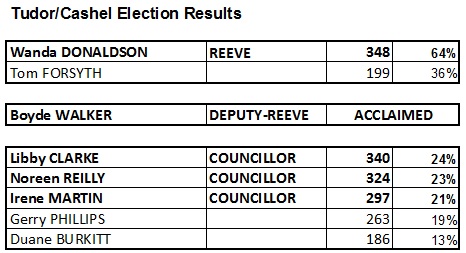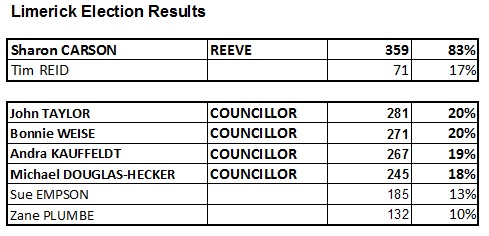 The SLCA would like to congratulate those who have been elected and wish them success during their term.

We look forward to our continued good relationship with the townships.

October 23, 2014
Limerick Township is planning to install two new culverts on Steenburg Lake South Road.
The first one is about 425m east of East Bay Road and the other one is about 160m east of East Bay Road.

They are hoping to install them on October 28th, if the weather permits. The alternate date will be October 29th. Each culvert will require 1 to 2 hours to install.

October 16, 2014
SLCA Municipal Election Recommendations
You should have received your mail-in ballot already. And if you plan to vote by Mail, then you should do it now, and make sure it is in the mail before this Saturday, October 18th to ensure your vote is counted. Be aware that you are not required to vote for every position that is up for election.

So if you only want to vote for one or two councillors you know and trust, or have no preference for who holds a position, such Reeve, then it is OK to only select your choices and leave the others blank.
Just don't make the mistake of voting for more candidates than are allowed in each category, and remember to sign the declaration form that came with the mail ballot.

The SLCA would like to thank all the candidates that made an effort to reach out to us, or spent time canvassing the area, in an effort to reach out to our members and ask for their vote.

You can read our detailed SLCA write up by clicking here.

Limerick Township:
Reeve:
Sharon Carson
Councillor:
Sue Empson
John Taylor
Mike Douglas-Hecker
Andra Kaufeldt
Comments:
The SLCA endorsements for Limerick township office represents a mix of existing, proven leadership, as well as new entrants that come equipped with business experience, some political exposure and solid roots in the community.
Our SLCA municipal affairs representative, Ken DeBoo, will also attend the all-candidates meeting in Limerick on October 20th to re-enforce our member's voice in the community.
Tudor/Cashel Township:
Reeve:
None
Councillor:
Duane Burkitt
Noreen Reilly
Comments:
It is regrettable that Tudor/Cashel was very inactive throughout the election process, with the primary source of campaigning being the placement of election signs along our roads.
The SLCA endorsement is therefore based on the need to send a message requesting change.
Duane Burkitt is a previous councillor of Tudor/Cashel, who during his term helped advance topics of interest to SLCA members, such as Road Maintenance.
Noreen Reilly made an effort to visit several of our members to make an introduction and request their votes.
A vote for ONLY these two candidates may help them win their seat on council, but it might also send a message to the other candidates who could have had their name on our ballots.
October 7, 2014
ALMOST TIME TO VOTE -- Help is on the way

Your ballots for the municipal election should be arriving in the mail now, and you might be looking at a list of names that you don't recognize, and haven't a clue where these people stand on issues of importance to you and your family.

STAY TUNED!!!

So far, the SLCA has been contacted by four (4) representatives seeking a council position within Limerick township, and we will be speaking directly with every candidate that approaches us before publishing our notes to our members.

Limerick ratepayers will have the opportunity to meet and speak with their candidates at the Community Centre on October 20th at an all candidates meeting. Click here to find out about it.

Regrettably, Tudor Cashel has remained silent up until now. Efforts to organize an all candidates meeting for Tudor Cashel township were unsuccessful, and I'm told some candidates were not interested in participating in a such meeting.

This association will not endorse any candidate who does not reach out to us and ask for our support, so hopefully the quiet ones are reading this.

The SLCA is VERY interested to hear what each candidate has to say, and we are expecting good leadership from them. For any candidates that may not know how to contact the SLCA, please email me directly at President@steenburglake.com.

And as a reminder to our members, census data indicates we make up 19% of the private dwellings in Tudor/Cashel, and 29% of those in Limerick. Your vote should be counted.


September 18, 2014
The Steenburg Lake North Road Bridge is now open to the motoring public.

Motorists may still experience some delays because of a few outstanding items that need to be completed.


September 3, 2014
Hoping that everyone had a fantastic summer season on the lake, and within the community.

SLCA members are invited to submit their best pictures to our photo contest. The deadline is October 1st.

Those who travel the North road should be aware that the bridge replacement construction has started, and a portion of that road is closed. Visit the Limerick townships website for notices and updates.

And please make sure to check back before the municipal election of October 27th, 2014.
You would be very wise to actively observe the local process, and to vote.


August 22th, 2014
Not so fast Mother Nature, there are plenty more summer days for us to enjoy.

For those of us that don't retreat to a big city after Labour Day, please keep the following road construction details in mind;

The bridge located on Steenburg Lake North Road, approximately 2kms west of Highway 62 (west of the beach), will be completely closed to through traffic from September 2 through to October 3, 2014. Access will only be provided to local traffic. Construction signage will be installed during the week of August 18, 2014 to highlight the project details.

It might take you longer to get to your lakefront, but it will surely be worth the trip. I've been told we can expect a heat wave as soon as the kids are back in school ;)


August 11th, 2014
It was a great day for the annual 5km Fun Run on Saturday. We had a fantastic turnout and hope all the runners quickly recovered from all that excercise.

Thanks to the Dobson's, the Butler's, the Cochrane's, and all the others who helped pull the event together.


August 4th, 2014
We had a great turnout for the 56th Annual General Meeting of the SLCA.

A big thank you to Jackie Rudd and all the volunteers who provided the snacks and refreshments.

This years election has several new members joining the executive team, namely; Don Mills as Lake Steward, Melissa Stallaert as Newsletter, and Ken DeBoo as Municipal Affairs.
We would like to also sincerely thank the outgoing executive for their long and devoted service to the SLCA.

Also noteworthy is that the members unamiously voted to allocate a budget that will be used to transfer the McGeachie Trails from the Crowe Valley Conservation Authority to the Hastings Prince Edward Land Trust.
This action will ensure that this property remains protected in perpetuity.

If you were not able to attend the meeting, then you will be able to review the minutes in our NewsCenter once they are published.
July 15, 2014
We hope everyone enjoyed the Regatta last Saturday. It was a great turnout, with around 100 attendees.

A special thank you to all the volunteers who made it possible, with an extra thank you to the Anderson family for co-ordinating the events, and Eric Huygens from Ontario Tree Care for providing us with the Limerick grill and donating his time and the fire needed to feed our family and friends.

It is our volunteers and our members that make this such a great place to be. And there is still so much summer ahead of us.

The weather on Sunday made it impossible to proceed with the road clean-up, so that event was pushed into this Sunday July 20th. Please make an effort keep our community clean.

And if you listen to the Moose, 97.7FM, then you know that this week (July 18-19) is the annual fundraiser for the Bancroft Hospital. This year they are working with the Hospital Auxiliary to purchase new vital sign monitors. Your generousity might save a life, perhaps someone near and dearest to your own.


July 7, 2014
Community Volunteers Needed Immediately.

The SLCA is looking for active members who are willing to contribute some of their time to this great community.
This year will mark the 56th year for the Steenburg Lake Community Association. At our Annual General Meeting we will be holding elections to fill the following important positions on our executive team;

I) Newsletter, and II) Lake Steward.
These positions are currently vacant.

Also up for election are the positions of Treasurer and President.

The role of placing Buoy Markers on the lake is also available.

Here is your chance to help make a difference for your community.
Those who are interested are encouraged to contact a member of the executive team in advance of the AGM.

We hope to see you all come out to enjoy the SLCA's annual Regatta this Saturday, and participate in the Road Clean-up on Sunday.


July 2, 2014
Hoping everyone had a fantastic Canada Day at the lake. It was HOT.

The SLCA would like to sincerely thank the Cochrane family, and all the contributors who made Saturday's firework event so special.

With around 30 boats in the water, and dozens of attendees on the shoreline, this event is a great way to bring the community together in celebration.

The SLCA would like to remind everyone that events such as this cannot be possible without the support of the community. If you were in attendance for the fireworks, please respect the Cochrane's request that each family contribute $25 towards the cost of supplies.

Saturday, July 12th will be the Regatta. Please join us at the beach at 11am. The Annual Road Clean-up will take place on Sunday, July 13th, at 9am.
May 14, 2014
Wesley Moffatt

Former Reeve of Limerick Township/Steward of the Land

Passed away peacefully with his family by his side at Belleville General Hospital on May 10, 2014 at the age of 87 years. Beloved husband for 65 years of Peggy (nee Blay). Amazing Dad of Suzanne Parker (Greg), Mike and Ted. Proud Papa of Ryan Parker (Katie), Max Parker, Jake Moffatt, Emerald Moffatt and Sam Moffatt. Dear brother of Sadie Shea (late Pat) and the late Doreen Bell (surviving Lance). Will be fondly remembered by his many Nieces & Nephews, Friends, Neighbours, Colleagues and Constituents of Limerick Township.

If desired, donations to the Parkinson Society would be appreciated.

A Gathering of Friends and Family will be held at Wes's Family Home ~ Date to be announced and online condolences at burkefuneral.ca.


May 4, 2014
Please be advised that the SLCA has been made aware of vandalism and thefts occurring on the South Road, one of which defintely occured before April.

The OPP has been alerted and we expect an investigation to take place.

If others are the victims of similar crimes, or have information about trespassers in the area, you should contact the OPP immediately. You are also requested to notify the SLCA President@steenburglake.com.
April 14, 2014
We are approaching the Easter long weekend, and April has brought some warmer temperatures and rain.

This has also created higher than normal watershed, and significantly increased the chance of flooding in the region.

The Ministry of Natural Resources, and the Crowe Valley Conservation Authority have been issuing weather advisories, which the SLCA has been broadcasting through our Mailing List.

If you are currently in the area, or you are planning to visit the region, then you are encouraged to check the weather reports periodically.

You should also subscribe to our mailing list by clicking this link.


April 3, 2014
As the snow slowly melts, many of us have started to pull ourselves out of hibernation and are feeling the energy of summer.

You can easily recognize the symptoms if you've recently visited a Cottage Show, and you find yourself buying all kinds of unecessary yard gadgets :)

Well, this also means you are probably starting to make your plans for a great season on the lake.

This is the time when the SLCA starts to gather our content for our spring newsletter.

Sooooooooo, don't be shy..... if you have a story, or some pictures, or some concerns that you would like to share, now is the time.

Please forward any suggestions for the newsletter to Erika Langman at Newsletter@steenburglake.com, and any other questions or concerns to me, Anthony Genovese at President@steenburglake.com

It has been a long winter, so I don't mind if you just want to drop me a note to say hello. I've missed you.


March 18, 2014
I'm told that the ice on the lake is still over 2 feet thick in some places, however those who are ice fishing should be aware that Tudor/Cashel required the huts to be removed by March 1st.

Those on the Limerick side of the lake have until March 30th to remove your fishing huts, but we would request that you ensure any fish you catch were native to that side of the lake. Good luck with that :)

On a serious note, March and April may experience colder than normal temperatures which means a big thaw could occur over a short period of time towards the end of April. This isn't good news for those who are at risk for flooding, or those who left things unsecured around the lake.

The Ministry of Natural Resources is working with the Municipalities and the Conservation Authority to keep us posted as we move into the spring.


March 10, 2014
This weekend Mother Nature started teasing us with a taste of some better weather, just as we head into the final stretch of winter.

But for now there is still plenty of winter fun available througout March break. The lake is easily transformed into a skating rink, the snow is deep enough to build a snowman or a fort, and even the south road is easily travelled.

For those who travel along Steenburg Lake North Road, the Township of Limerick has received proposals for the bridge replacement and this project is tentatively scheduled to occur between September 2nd and October 3rd, 2014. The province will fund approximately 90% of this project as part of a road grant, and there will be penalties to the contractor for delays.

Spring is inevitable, and this ice cube will soon return to lake status. I am also happy to report that our North WebCam #2 is back online in time to view the thaw.

Is it too early to feel excited? ;). Soon we will update our Event Calendar for 2014.


February 18, 2014
Proving that Steenburg Lake is truly a year round family destination, the Cochrane's annual Family Day event had the best attendence ever with over 100.

Hosting an all ages event of this size is no small task, and the SLCA would like to sincerely thank Donna & Mike Cochrane, and the team that helped make this event possible, including Don & Diane Mills, Karl & Janet Sobotka, Kevin & Jenny Cochrane, Craig Beacock & Lloyd and Nancy Morden, and all the others who lent a helping hand.

With around 25 families and businesses donating prizes, this was an event that provided a welcome relief from the cold season, and memories with family and friends that will last forever.


February 14, 2014
It is with sadness that your SLCA executive advise our members of a tragic fire fatality which took place on Sunday, February 9, down on Weslemkoon Lake Road, just east of highway 62. The cause of the fire is still under investigation, but one thing that is already clear is that we must all ensure that we take every precaution and remain diligent where fire safety is concerned.

Make sure your cottage/home has working smoke alarms on all levels, and if you heat your premise with anything other than electrical (i.e., wood, oil or propane...), you should also have a working carbon monoxide detector. It will soon be the law in Ontario that all homes must have the CO alarms as well as smoke alarms if combustible fuels are used.

In addition, make sure you have your chimneys to any wood burning devices cleaned regularly as chimney fires from the build up of creosote is one of the leading causes of house fires in our area. Many insurance companies insist on proof of regular cleaning. Make sure all electrical wiring is safe and up to code. If you're not sure, consult a licensed electrician. If possible, isolate any unnecessary circuits at the service panel if you are going to be away for extended periods of time.

Never leave fires, stoves and space heaters unattended. Keep combustibles well away from any source of heat. Make sure you have more than one emergency exit path and keep it clear at all times.

Some of these precautions may seem like common sense, but it's easy to become complacent. The small amount of effort or money invested wisely into ensuring your home or cottage is fire safe, is a pittance when compared to the cost of life and property when a fire does break out.

Please be safe!
February 10, 2014
The family weekend is only one week away.
Come out and enjoy Steenburg Lake with your neighbours on Saturday, February 15th.

There will be Skating, Hockey Putt, and Fish Darts for everyone to have some fun.

Sign up for the fishing derby is between 11:00 - 11:30a.m., so have a big breakfast and dress warm.

Hotdogs and french fries will be served around 1:00p.m. following the fishing.

Bring a small container for your minnows which will be provided, and a pail if you want to keep the fish you catch.
If you prefer to catch and release, someone will be onsite to measure your fish.

Lots of prizes, and lots of fun. Hope to see you there.


February 2, 2014
Bridge Contruction is coming to Steenburg Lake North Road.

Limerick Township has advised the SLCA about a Public Consultation regarding the replacement of a bridge that is located approximately 2km west of Hwy62, on our North Road.

This construction may occur this summer, and means that our members on that road will have to use a detour that could add over 30 minutes to their communte to the cottage, and 10 minutes to your commute if you to shop locally in Bancroft.

But at first glance, we believe this means your 10 minute return trip to Trudy's for supplies could translate to about 70 minutes using the detour. And it is unclear whether even an ATV can shorten this commute.

The SLCA is working with the township to understand the timing, the planning, and the facts.

You can also express your thoughts and concerns by contacting the township directly. Follow this link:
Notice of Public Consultation - Limerick Township


January 20, 2014
Mark your calendars! Family weekend February 15 at the cottage on Steenburg Lake.

It's fishing derby time.

For the 2nd year the fishing derby will be hosted at the Cochrane's, 1035 Steenburg Lake Road North.
And don't forget your skates & sticks, as the rink is ready.

As long as Mother Nature co-operates, the derby will be held on Saturday, February 15th, with the alternate date on Sunday, February 16th.

If anyone on the lake would like to help with the donation of prizes, it would be greatly appreciated. Donna has already started collecting them, and has some for both adults and kids.

Watch for more announcements as the date gets closer.


Return to Current Homepage
Friends of the Lake - Your SLCA Team
| | | |
| --- | --- | --- |
| President | Anthony Genovese | |
| Vice President | Pat Stallaert | |
| Vice President | Rick Burke (acting) | |
| Social | Donna Cochrane | |
| Membership | Marlene Pollard | |
| Municipal Affairs | Dave Golem | |
| Treasurer | Dave McDonald | |
| Lake Stewardship | Dave Langman | |
| Secretary | Judy Platt | |
| Newsletter | Erika Langman | |
| Internet | Anthony Genovese | |
| Merchandise | Dean Butler | |

Please take some time to sign our Guestbook


Visitors to our Website: